Blogging Tips for Beginners: An Ultimate Guide for New Bloggers (2022)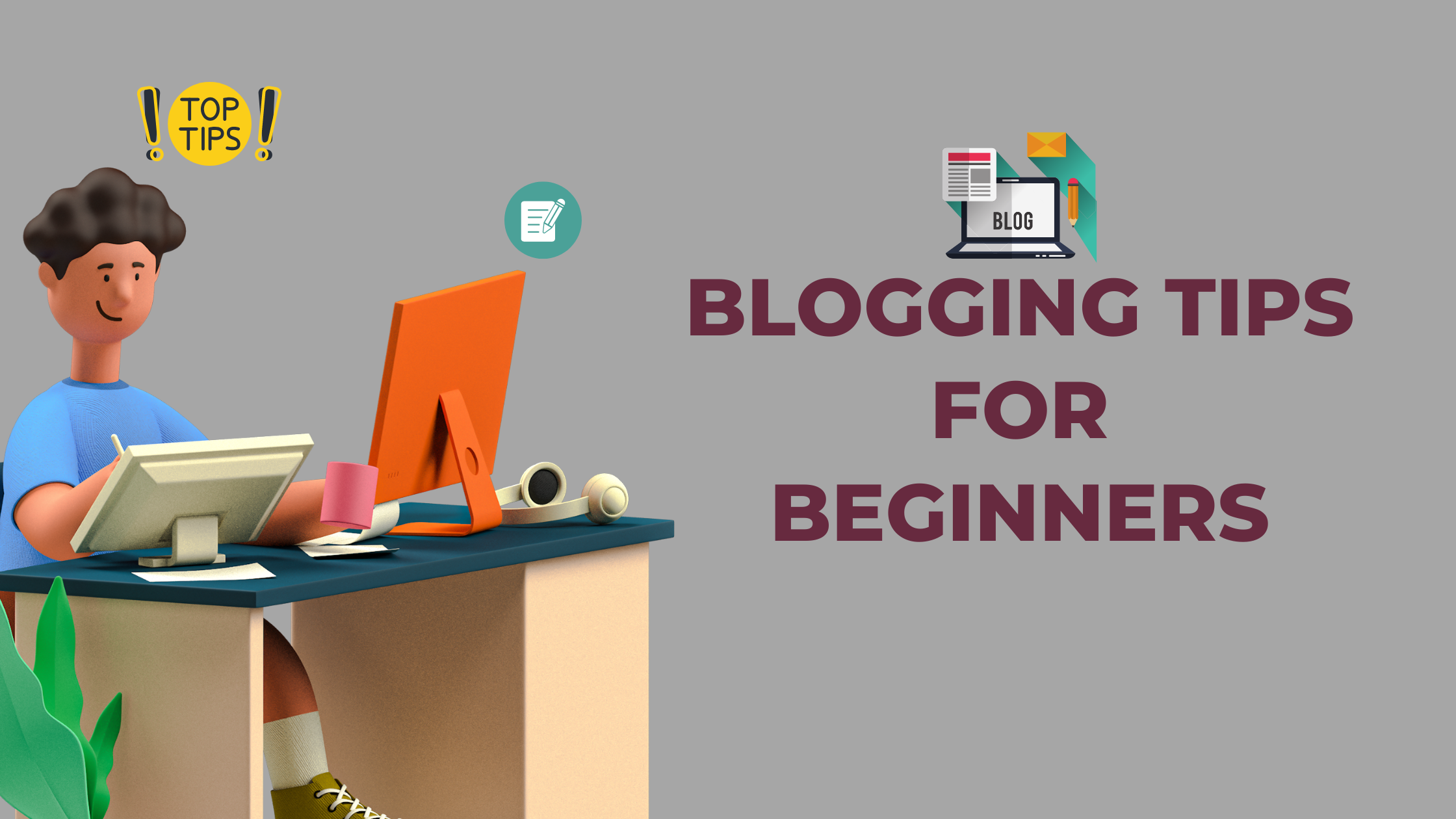 Over the past decade or so, blogging has become one of the strongest mediums to reach your target audience. Being called a blogger is very easy nowadays as thousands of blogs are written online every day and anybody can write or post blogs for free these days but a few practical blogging tips for beginners can surely help the new bloggers think differently to improve their mindset while blogging even professionally.
But wanting to become a professional blogger, the writers must ask themselves, do they really have the right knowledge & understanding about blogging to become a pro blog writer? So today, I will discuss some of the useful attributes and gears to keep in mind when you are planning to become a full-time blogger.
Best Tips on Blogging for Beginners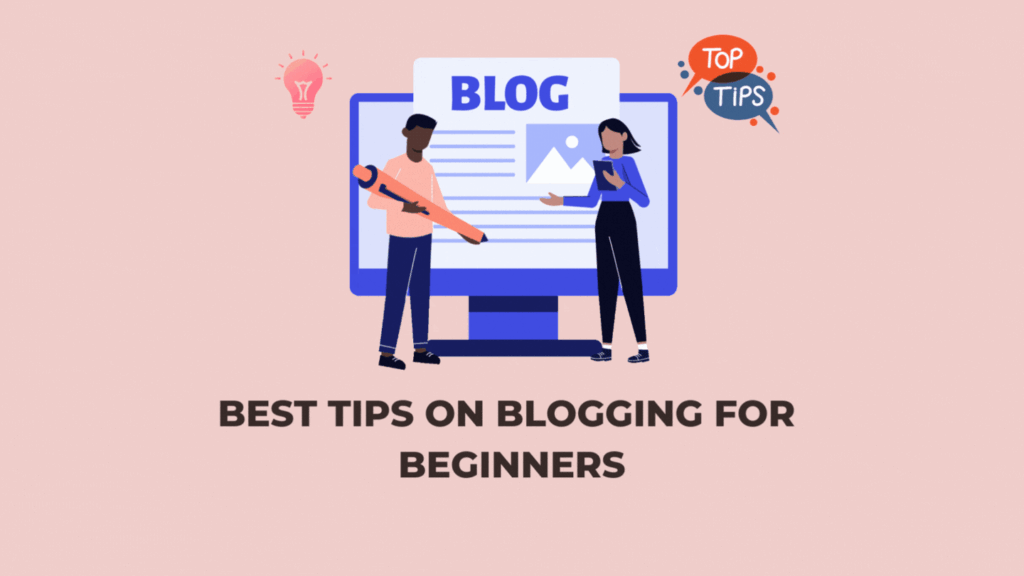 Keeping in mind any of the below blogging tips for beginners would help both pro and newbie blog writers. So let's get started with the first tip:
Having the right amount of passion
The first and foremost thing for a new blogger is to have a passion for writing on various topics. You shouldn't just write blogs just for sake of writing it or making money out of it. There are no shortcuts to getting success in blog writing. So it is very essential for you to be passionate about at least the topics that you are more interested in.
A solid purpose for writing
With weak purposeful writing, a blog can lose its essentials in the middle of its writing. So having a strong purpose for writing is one of the vital aspects of blogging. Before writing any blog a blogger may ask themselves a few questions in order to find out their reason for writing.
What is the main reason for starting this blog?
What do you expect to get from this blog?
Emphasizing on targeted topic
Writing about a topic without giving much importance to its target area could make your blog look out of context to your audiences. So trying to make your blog look more like a book rather than any regular post could be a good approach to writing in context and emphasis on targeted areas.
Knowing your audience
Understanding your audience is important as it could give you valuable insights and ideas about their mindsets and the topics that they like or want to read. A great approach for engaging with your audiences to know about their characters and the topics that most appeal to them, could be the social media platforms such as Twitter, Facebook, and LinkedIn.
Picking a suitable Domain Name
Coming up with the right domain name could be very challenging sometimes. But it is for you to decide what kind of name and brand you are trying to establish for your blog. A small checklist can be followed by a new blogger in order to pick the right domain name. The domain name should be:
1. Exclusive
2. Brief
3. Easy to Remember
4. Easy to Spell
Webhosting
If you are really serious about blogging then it will be wise for you to get an independent web hosting service for your blog post. It doesn't cost much these days. Only a few bucks per month can get you started with your self-hosted service for your blogs from some of the popular web hosting service providers like HostGator and BlueHost.
Picking theme & plugins
You need to be careful in choosing the theme and plugins too. Picking too many flashy themes or installing too many unnecessary plugins could get your blog site to work slow and unresponsive.
Analytical review
Keeping a track of your blog site visitors is an effective way of knowing about your blog readers. So to help you get to track the number of site visitors, where they are coming from, and what they are doing in your site can be done by setting up analytics to your site.
Using catchy headlines
Having a catchy headline is always the best way to grab the attention of a reader. No matter how well you write your blog but if the headlines don't catch the attention of a reader then that audience might just judge quickly and avoid your blog's post from reading.
Building a proper list
Making a proper list of e-mails or readers' info could prove to be vital in getting to promote your blog content. Even if you are not selling or marketing anything, having an email list service provider for your blogs will be an investment worth making. It might cost you some money in the beginning but you won't miss the opportunity to make thousands in the long run.
Monetizing your blog
If you are planning to make money from your blogs then monetizing your site is a must. You don't need to have a complete business mind to monetize your blog site. Just some simple research skills of knowing about the items that are popular or selling in your market can generate revenue for you from your blog site.
Generating the traffic
In the beginning phase of blogging, generating at least a considerable number of traffic for their blog site is always the goal of a blogger. A small step can be followed to increase your site's traffic. Posting meaningful and interesting comments as guests on a number of popular blog sites can be a useful approach. This could lead those comment readers to your blog site generating a considerate amount of traffic for your blog's post.
Being patient
If you are impatient and want to get a quick return from your blogs then this field is not for you. To be a successful blogger requires an investment of both time and money. So to reach a certain level in blogging you will need to be patient as there aren't any shortcuts to becoming a successful and popular blogger overnight.
Outreaching to other bloggers
Making a good connection with other fellow bloggers by commenting on their blogs could be a good approach to building a healthy rapport with them. If possible connect with them through social media. Connecting with bloggers like this could definitely add value to each other's lives and they might just appreciate the gesture and can share some valuable ideas that might help you in the future.
Bloggers expectations
Lastly, a blogger must always set their expectation beforehand. A blog writer mustn't have any unrealistic expectations as almost all the time they will end up disappointed. A new blogger should always follow the approach of setting their expectations by asking these simple questions:
1. Where do you want to reach in the next 6 months with your blog?
2. What is your backup plan if you can't reach your expectation?
So if you as a blogger can get yourself used to the reality of the blogging world, then it will be much easier for you to handle failure and the unexpected results of your blogging site.
Grasp the Right Technique to Make Your Blogging Journey A Fruitful One
The above-discussed blogging tips for beginners could be your checklist for making your very first step to blogging. If you are truly serious about being a blogger and want to make it a professional thing then these are tips to follow and start with. So make sure you give full emphasis on the shared ideas before you start blogging. It could very well be your road to success in the blogging world.
For any queries or suggestions comment below. Visit my website ☞ Tarun Sikder to reach out to me or to read my latest blogs.