Best Halloween Costume Ideas to Rock Your Party This Year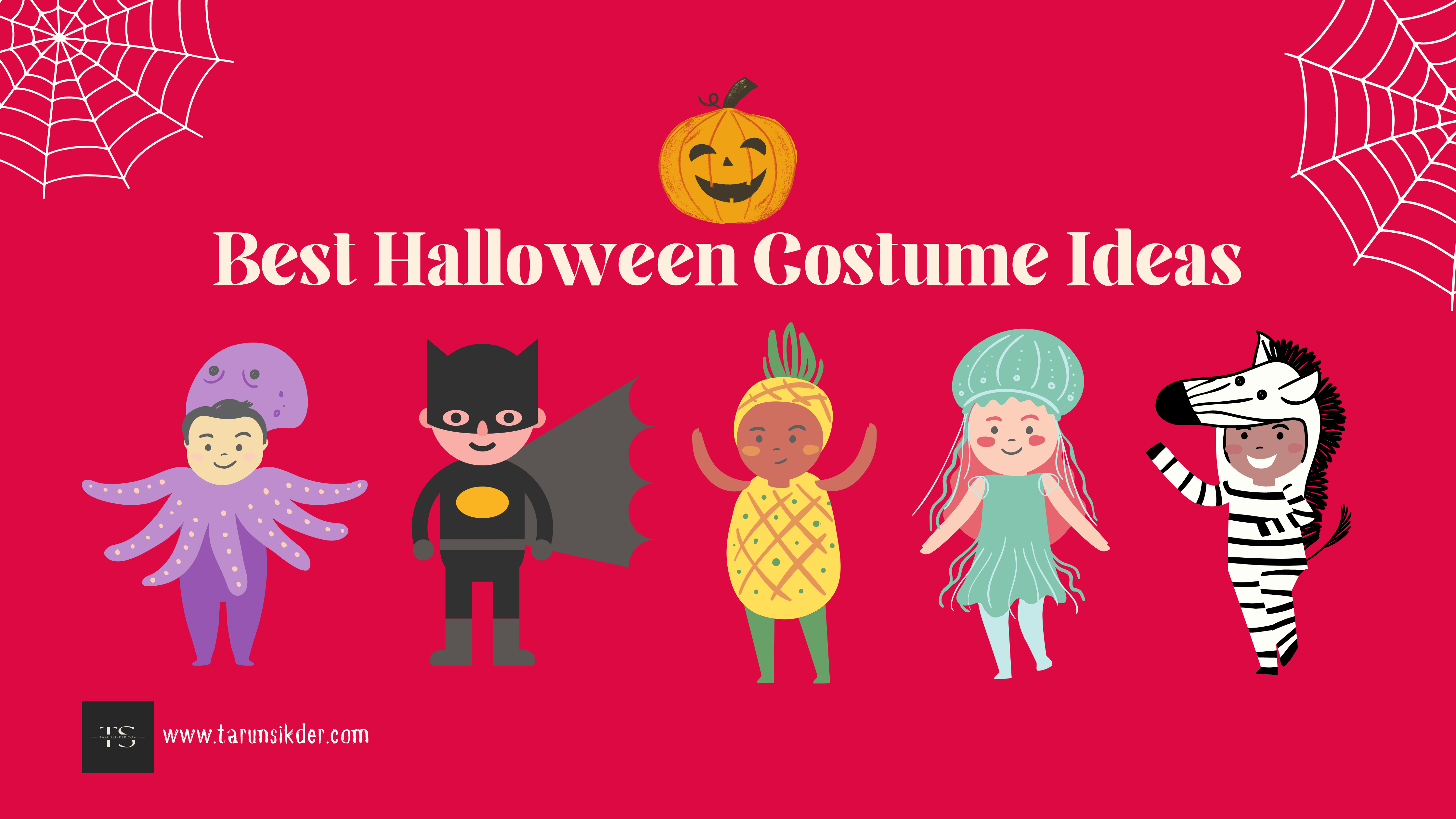 Halloween is just around the corner, and people are already beginning to plan their costumes, taking from some imaginative Halloween costume ideas. From popular culture references to classic Halloween staples, there's sure to be a costume that's perfect for you. So start planning now and have a great time on Halloween!
We all know Halloween is a fun time to dress up, and you should pick a unique costume for yourself to stand out from others at the party.
And, if you're looking for inspiration, here are some of the best Halloween costume ideas you can contemplate to turn them into awesome costumes for your Halloween party this year.
Costume Idea 1: Fun Costumes for Couples
Halloween is the perfect time for couples to dress up together and have some fun. Here are some great costume ideas for couples who want to celebrate Halloween together:
1. Try dressing up as Romeo and Juliet for the classic couple. You can find costumes at most party stores, or you can DIY with simple clothing items and a little makeup.
2. If you're looking for something a little more unique, how about going as your favorite TV show characters? From Ross and Rachel from "Friends" to Daenerys and Jon from "Game of Thrones", there are plenty of options to choose from. And if you can't agree on just one show, why not take inspiration from several and create your own mash-up costume?
3. For the foodies out there, how about going as your favorite type of cuisine? Not sure what to be? Here are some ideas that I think would be fun: French: Croque Monsieur, Baguette, and a bottle of Champagne. A Pad Thai Bowl and a Thai Iced Tea.
Costume Idea 2: Costumes for Groups of Friends
Why not go as a group if you're looking for a great Halloween costume idea this season? There are so many fun and unique costume ideas for groups of friends. Here are just a few of my favorites:
1. Superheroes: This is always a popular choice for groups of friends. You can dress up as your favorite superhero team or even create your own original superhero group.
2. Villains: Try dressing up as villains for a more unique take on the group costume idea. This can be anything from classic villains like the Joker and Harley Quinn to more modern ones like Thanos or the Red Skull.
3. Famous Duos: Another great option is to dress up as famous duos from history or pop culture. Some examples include Bonnie and Clyde, Batman and Robin, Sherlock and Watson, or Thelma and Louise.
Costume Idea 3: Family-Friendly Costumes
If you're looking for family-friendly Halloween costume ideas, I have got you covered too. Here are a few of my favorite picks:
For the little ones, how about a cute animal costume? A bunny or kitten is always a hit, and there are plenty of options for store-bought or DIY costumes. For something a little more unique, try an insect costume! A ladybug or bumblebee is sure to stand out from the crowd.
Older kids and adults can have fun with pop culture costumes. TV and movie characters are always popular choices, but you can also get creative with other types of outfits. For example, dress up as your favorite type of food! A pizza or tacos costume would be both festive and delicious. Or, if you're feeling crafty, put together a homemade costume inspired by your favorite book.
Costume Idea 4: Scary Costumes
Scary costumes are always popular to look outstanding at the Halloween party! So, have you thought about what your scary costume will be this year? If you're looking for some inspiration, why not consider one of these scary costumes?
One popular choice is a scary clown costume. This will surely be a hit with all the recent reports of clown sightings! Another great option is a zombie costume. You can never go wrong with zombies!
Also, if you really want to stand out from the crowd, try one of these more unique ideas: Dress up as a character from a horror movie or as a real-life historical figure like Vlad the Impaler. No matter what you choose, make sure your costume is scary enough to give everyone nightmares!
Have Fun Choosing Your Halloween Costume!
Halloween is always fun to dress up and be someone else for a day. There are many different costume ideas to choose from. Some people like to be scary, while others like to be funny. Whatever you choose, make sure you have fun with it.
With Halloween knocking at the door, there are many different places to find Halloween costumes now. You can buy them online, in stores, or even make your own. If you are looking for something unique, try making your own costume. This can be a lot of fun, and you will be sure to stand out from the crowd. Whatever costume you choose, make sure you have a blast this Halloween!
What is the best Halloween costume you've ever worn? Let me know in the comments!
If you enjoy reading, then check out some of my other popular blogs here➔